personalised watercolour maps
your favourite places
Marked in gold acrylic and gold dust for extra shine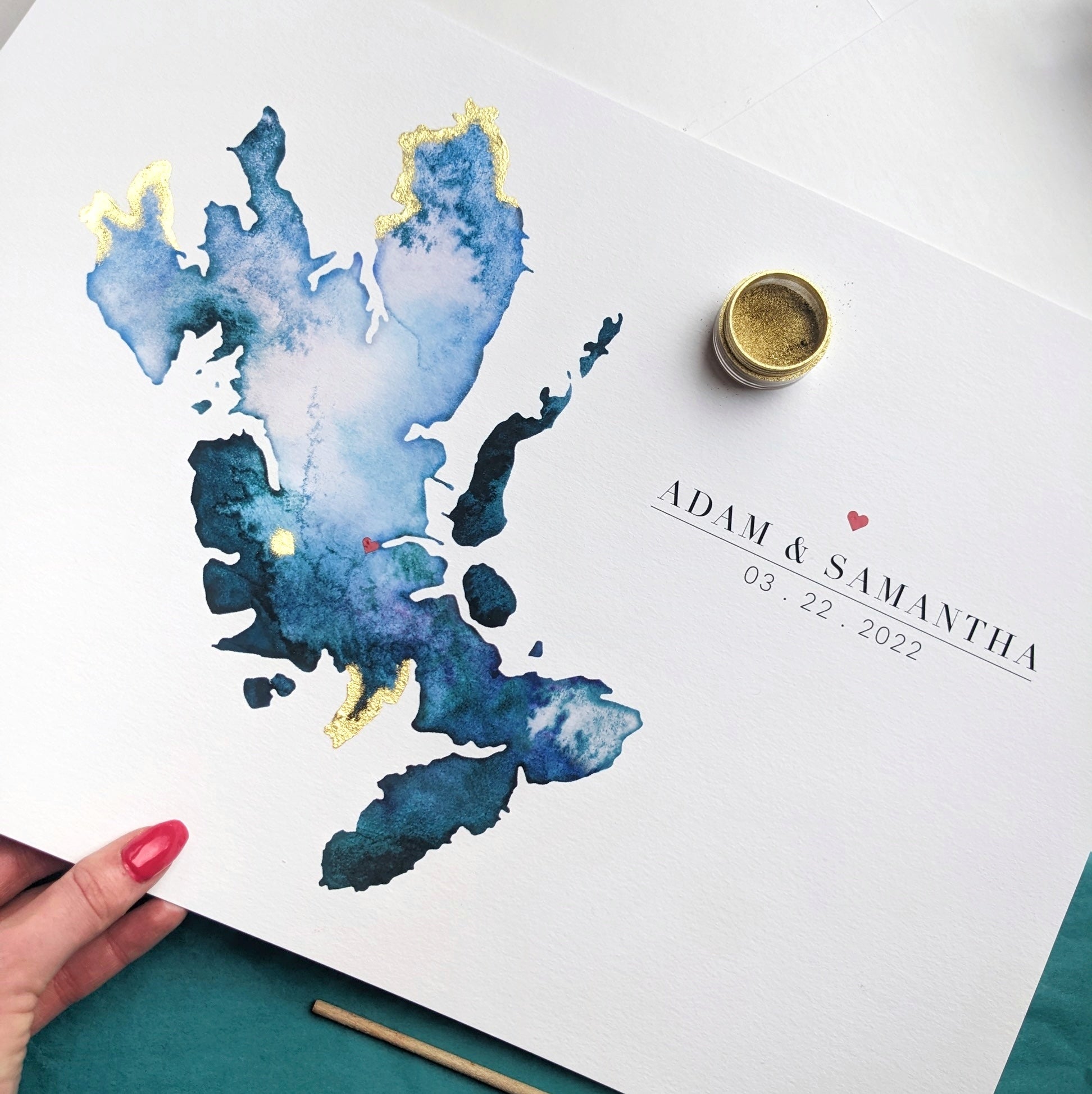 perfect engagement gift
Highlight the couples engagement spot, where they met, and where they will marry.
housewarming gift
Moving abroad? Heart in two places? Remember where your home is.
road trip of a lifetime
Remember an incredible holiday
"Tailored to your needs to highlight a place of your choice, in my case the villages family are from. Had lots of compliments from friends."
-Stuart MacIntosh
"It has pride of place on my hall table and the gold leaf catches the lightly beautifully. Highly recommend to any art lover."
- Beth
"Loved my prints of Ireland and Scotland! The care and attention to detail is beautiful.
- Shannon S
I am thrilled to announce the opening of EJayDesign, a brand new art gift shop located in the heart of Stornoway. If you had told me in 2019 that I would one day open my own shop in my hometown to ...
Read more
ejaydesign is proud to work with